Subtle Poison embodies independence, freedom and sense of adventure which is brought to life through its distinct colourful and bold clothing empowering the wearer to be the best version of themselves, with sustainability values at its core.
We're on a mission to create colourful stylish pieces to suit the active fashionista and her lifestyle so whether you're a Rollerskater, Yogi, Surfer Beach babe or just a gal who loves fun we have something for you!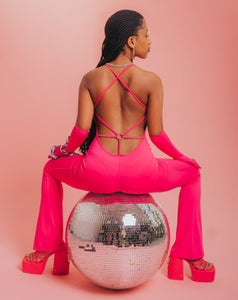 "Hell on Wheels" Cher Jumpsuit
Sale price
$47.00
Regular price
$79.00
Unit price
per
Tax included.
Shipping
calculated at checkout.
Full details →
---
Share this Product
Blog
A couple of weeks ago I returned to one of my favourite festivals for the first time since before the pandemic. I first went to Body and Soul at the...
Grainne Binns - Speaks to us about the importance of connection and establishing community.
Want to know a little bit more about our Dublin Community events? Read about Subtle Poison Soul Vibrations and our beach yoga, sea swim and sauna events that take place...